To see your site's template, visit the Template panel.
Watch a video
Check your template
In the Home Menu, click Design, and then click Template.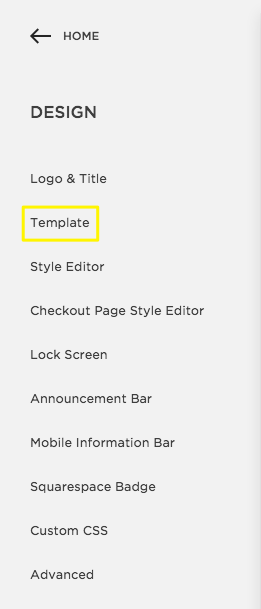 The Template panel includes a list of all templates you've installed or previewed on your site. Your live template has a Live label next to it. This is the template visitors see.
If you're previewing a template, the template has a Previewing overlay. This template only appears to you while you're logged in.
During a template preview, your live template still has a Live label. This is what visitors see while you're previewing a different template.
To set the template you're previewing as your live template, click Set as Live Template in the bottom banner. You can also cancel the preview.